To download a magazine PDF, you need to be logged in to your CHOICE account.


1. Once logged in, in the main header, select Hi, your name, then click on My account details.

2. In My Account, in the right-hand navigation click on My benefits, then click Get CHOICE Magazines.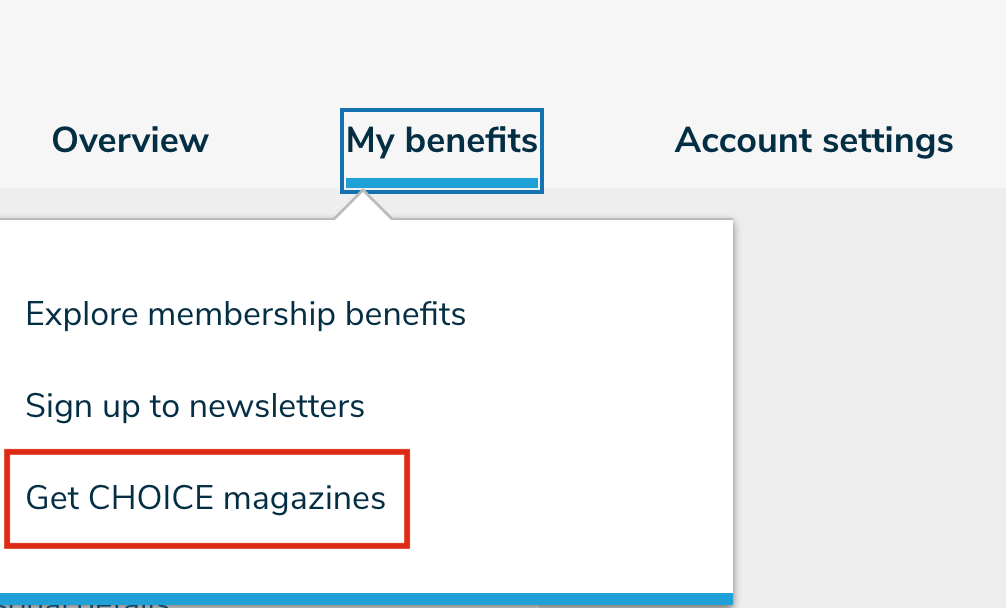 3. The latest magazines will display on a new page. Click Download for the issue you want to read. If you'd like to access an older issue, select Show more magazines.